Plotly Beta: Graphing and Analytics Platform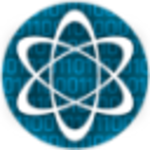 Hey Data Scientists,
I wanted to reach out about Plot.ly, a new startup for analyzing and beautifully visualizing data. We just launched a beta.
It is built for math, science, and data applications. We'd love your thoughts.
Overview: 

You can import data from anywhere, and analyze it in our grid with stats, fits, functions, and more.

Our plotting APIs (R, Python, MATLAB, Arduino, REST, Julia, Perl) and grid make interactive, web-ready, publication-quality graphs. 
We have a Python Shell, and interactive graphs w/ IPython notebooks. 
Your data and graphs are always together. 
You can make, share, style, embed, and download beautiful graphs. 
Others can edit with you and collaborate if you give them permission. 
This means you can code, analyze, store, share, and collaborate in Plotly. 

We've just launched, and it'd be great to get any and all feedback, thoughts, reactions, and examples. Thanks so much for your help and advice.
All the best,
Matt