Data Science – learn R or Python?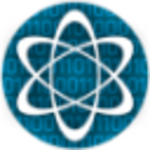 Hi Folks,
I have a query around whether to learn R from scratch or should I leverage my basic python knowledge to extend into Data Science with scikit,numpy ,pandas? So I am bit confused … I am not shy to learn New programming language like R etc bur really need to know who edges out whom in market. Maybe i should learn R too along with Python so  your valuable opinion matters.
            Also i am playing around with IBM's MessageSight product for Internet of things so interested in REAL Time Streaming Analytics. May be this will help to whether i should choose Python or R?
           So please enlighten me to see the unseen ….cheers and thanks for the help.
Here is my brief Profile:
I started my career in Microsoft .Net technologies for 11 years .From last 3 year currently working in Django,Python and IBM's ESB product i.e. Datapower and API managements. I have graduate course in Statistics (starting to refresh the basics). I have done lot of Web crawling in VB6 using DOM manipulation back in 2003 for AOL search engine's widgets.